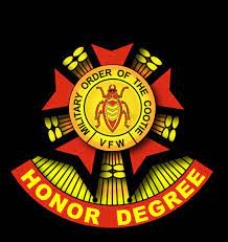 United States Military Order of the Cooties
"The Honor Degree of the VFW"
Pup Tent 6 (Chiang Mai Members)
Member # Name
"Honor, Loyalty, Perseverance and Industry"
To be a member, you must receive an invitation. Persons making application for membership in the Military Order of the Cootie shall have done much toward the promotion of a greater VFW, through being active members for at least six months in a Veterans of Foreign Wars Post and through completion of satisfactory service on a Post committee or satisfactory performance of Post duties or participating actively as a leader of post functions. The applicant's Post Commander and Post Adjutant certify eligibility by signing the MOC Application.