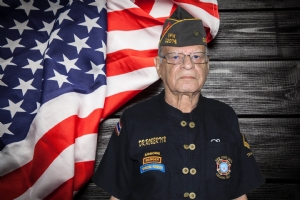 Welcome to VFW Post 12074, I'd like to take this opportunity to welcome you to our post! Anyone on Active Duty or any Veteran who has deployed to Iraq, Afghanistan, The Gulf War, Vietnam, Korea, or one of the many Operations where hazardous duty pay, or a campaign medal was awarded is eligible to join the VFW.
If this is your first VFW Post or you are a transfer, it is our desire to make this your permanent "Home" as a Veteran.
I would like to invite you to attend a General Membership meeting and become a member of our post. Our Monthly General Membership meeting, is held the 1st Saturday of each month, at 1000 hours. We are located in the 4th Floor Conference Room of the Bangkok Hospital, Chiang Mai.
We will ask you for a brief introduction about your military experience, your family, and to tell us about any goals you may have with our organization.
If you are interested in a Sponsor/Mentor, please contact the Commander at 064 343 5327 or email the Commander at Click Here with VFW in the Subject line, and you will be contacted.
Respectfully,
Hector Robertin
Commander
VFW Post 12074
Chiang Mai, Thailand