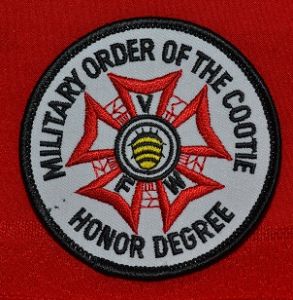 The Military Order of the Cootie is the "Honor Degree of the Veterans of Foreign Wars of the United States" and we need to remember this as we fulfill our roles as Cooties.
Listen up you Lousy Grand & Pup Tent 6 Coots?
See attached Special Scratch Minutes from our last Scratch held via Video Conferencing. Welcome any corrections or changes.
CLICK HERE
Do take care of yourself and your families. My prayers also go out to you all during this difficult time in our History with the CoronaVirus Pandemic. But, we marched forward to keep what is important in the Cootie World.
"Taking Care of Vets"
Bobby